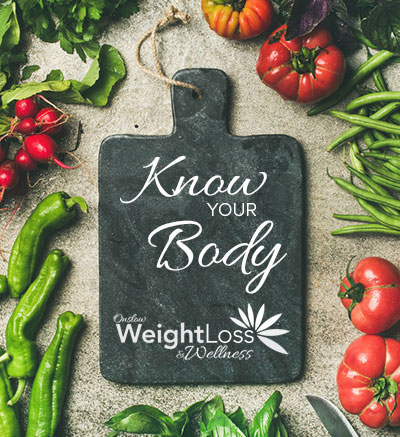 Know Your Body
After the program (lose weight — 20 pounds in 30 days), Onslow Weight Loss & Wellness offers an optional extended program that will turn your good nutrition and light exercise regimen into a lifestyle that ensures long-term health benefits. Know Your Body keeps you on the track to lose weight (or maintain your goal weight), while helping you balance the hormones that have been making it difficult for you to feel good. Your body is flowing with hormones that control your energy, mood, sleep patterns, and the food you crave. In fact, hormones control nearly every bodily function.
I started the program back in May of this year! I have to say I was a bit skeptical to try another diet plan. However, a friend of mine proved to me that this lifestyle works! This program has been a life changer for me and I feel so much better! I've had no migraines and I have ten times more energy than I've ever had! My coach has been so supportive and encouraging throughout this whole experience. I am now in the Know Your Body program and it's the best decision I've made to take my life back in control! — Kristin
The Know Your Body program will give you expert insight into how your body reacts to these hormones that block your weight loss efforts at every turn, no matter how hard you exercise. Hormones like insulin, progesterone, pregnenolone, estrogen, testosterone, cortisol, adeneline, thyroid, and DHEA — have a dramatic impact on how you feel from day to day. The program will help you to achieve your wellness goals, maintain or continue weight loss, and balance hormones. You'll receive regular encouragement and be challenged to resist backsliding as you adapt your lifestyle to a new dietary and health regimen. Special recipes and dietary plans designed to address your personal physiology will be developed in a partnership between you and your wellness coach.
Clients that have invested in themselves by committing to this program achieve results like*:
continued weight loss
lower blood pressure
no more acid reflux
much higher energy levels
increased mental clarity
better sleep
no bloating
no cravings
stopped medications
no migraines or fewer occurrences
monetary savings from their new lifestyle
*Following the program exactly as described. Individual results may vary.
Call us today at (910) 750-8098 and take your first step into a healthier life!