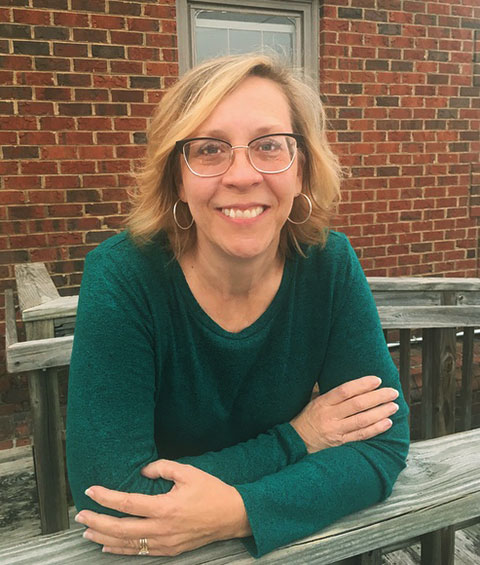 Michelle Ennis — Owner
Michelle was born and raised in Jacksonville, NC. She has dedicated her professional life to the health and wellness of Onslow county neighbors for over 25 years. Michelle, a certified wellness expert, has experience as a personal trainer, yoga instructor, group fitness trainer, and a weight loss coach and motivator. Her passion for helping others is reinforced by the real, lasting change in a person's life when they commit to her wellness program. Michelle has been delighted to witness clients being relieved of canes and walkers, freedom from medications for high blood pressure, less frequent or elimination of migraines, reduction of diabetic medications, and the diminishing or disappearance of rheumatoid arthritis symptoms.
Living on her family farm, Michelle literally enjoys farm to table dining. She's an avid gardener, which yields the fresh vegetables she uses to cook wholesome, nutritious meals that contribute so much to a healthy, balanced lifestyle. As for exercise, life on the farm provides plenty of opportunities — especially dealing with her crazy chickens and other farm animals.
Fill out the form for your no obligation, no pressure phone consultation. Michelle, or a trained weight loss coach, will contact you promptly to discuss your weight and wellness goals — and to determine if one of our programs is the right fit for you.