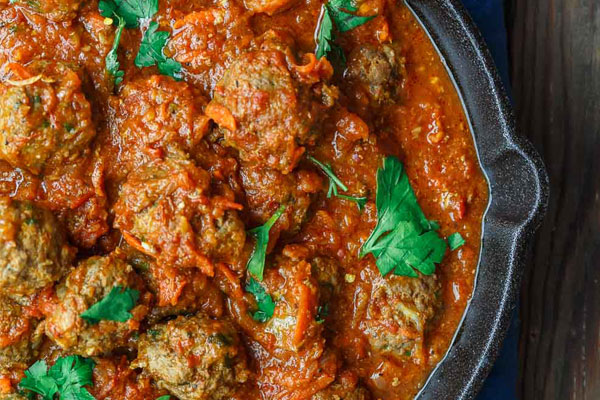 Mediterranean Meatballs
Make it a Mediterranean night with this delicious recipe for meatballs.
1 t. dried basil
1 t. dried oregano
6oz. bag of spinach, wilted and chopped
8oz. extra lean ground beef or extra lean ground turkey
4 cloves garlic, minced
½ white onion, minced
14oz. can of tomato sauce
14oz. can diced tomatoes
2 bags of protein pretzels, crushed
season with salt, pepper, basil and oregano to taste
Preheat oven to 400 degrees. In a large bowl, combine meat, garlic, onion, protein pretzels, nutmeg, sage, spinach, salt and pepper. Mix well and roll the mixture into balls, about 2 T. each. In a small baking dish, place the meatballs next to one another until tightly packed in. Pour diced tomatoes and tomato sauce over meatballs and season once more with salt, pepper, basil and oregano. Place in oven and bake 30 minutes, until cooked through.